Beauty & Self
Books & Music
Career
Computers
Education
Family
Food & Wine
Health & Fitness
Hobbies & Crafts
Home & Garden
Money
News & Politics
Relationships
Religion & Spirituality
Sports
Travel & Culture
TV & Movies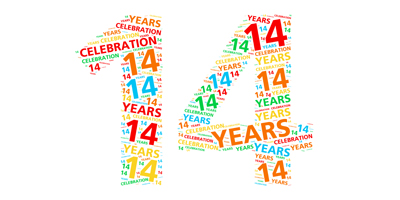 14th Anniversary
BellaOnline celebrates its 14th anniversary! Thank you to everyone who supports independent authors and writers!

Recipes for Chinese New Year
Chinese Food - Lila Voo, Editor

Here are some delicious Chinese recipes to prepare this week in celebration of Chinese New Year.




Tasting the World's Rarest Wine
Wine - Peter F May, Editor

When in South Africa Peter F May visits Jerry Rodrigues who has single handedly created a new wine grape variety.




No Time to Lose Book Review
Suspense / Thriller Books - Karen Hancock, Editor

A Bank heist, the kidnapping of a bank vice president's wife, and a stolen priceless relic make for a good thriller. That is, however, if one can get through dozens of trite cliches, grammatical errors, unnecessary verbiage, and wordy boring sections reminiscent of a textbook.




8 Steps To Loving Yourself
Mental Health - Tracy Hamilton, Editor

The most important relationship we can have in life is with ourself. The more comfortable we feel with who we are the more confident and accepted we feel in our world.




Dante's Dilemma Review
Mystery Books - Edie Dykeman, Editor

Blind psychiatrist Mark Angelotti is again challenged on the job and in his personal life in this riveting look at a man who finds himself pushed to the limit.




Book Review - Making Sense of Sex
Autism Spectrum Disorders - Tara O´Gorman, MSW, Editor

Making Sense of Sex: A Forthright Guide to Puberty, Sex and Relationships for People with Asperger's Syndrome is written by Sarah Attwood and illustrated by Jonathon Powell. This book review includes a summary of topics covered in the book and my critique and recommendation.


| Google+ |
E D I T O R R E C O M M E N D E D
True Balance by Sonia Choquette


This terrific guide gives you fun, everyday ideas with which to open and strengthen all seven of your chakra energy-centers, including the third-eye chakra and crown chakra which help you to connect with psychic phenomena and the divine.
Phoenix Rising


"No Eyes", a very wise, very insightful Shaman Indian takes Mary Summer Rain on a rare journey into the future where warnings of upheavals and challenges are gently yet thoroughly revealed out of love and preservation for her beloved Mother Earth.
Fall in Love With Your Feminine Power


This 8-week DailyOm online course incorporates meditation, energy healing, and women´s energetics work to help you heal, empower and awaken your connection to your feminine energy body. It includes print materials, video, and guided audio meditation. No prior meditation or energy work experience necessary. Embrace your full power, health, joy, and spirit!